After a day in which Britain generated more power from the sun than from coal for the first time, the industry should be rejoicing. But the mood is fearful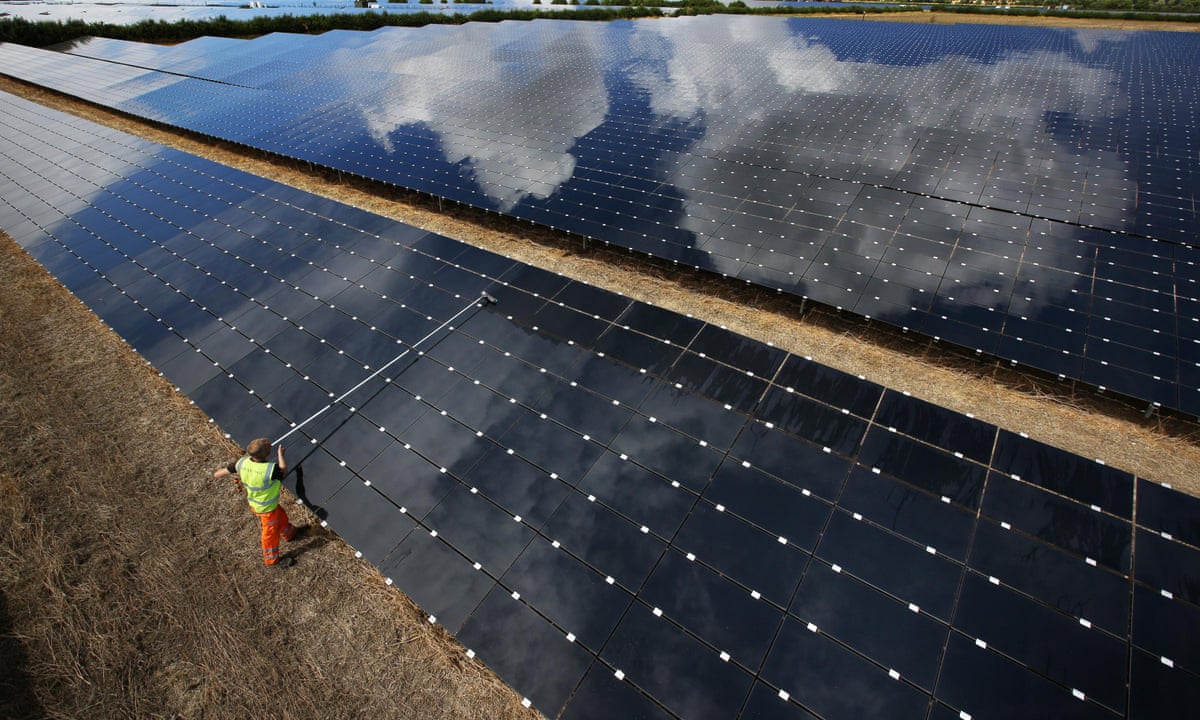 Given that the government is determined to avoid playing a financial role in the planned new nuclear plant at Hinkley Point, it is perhaps surprising that it is involved in the UKs largest solar array.
The 70-megawatt Lyneham photovoltaic farm big enough to provide light and heat to 20,000 homes is located at a former RAF base in Wiltshire owned and rented out by the Ministry of Defence.
Lyneham opened last summer with the help of private operator British Solar Renewables, but is only one of a series of projects that were planned for publicly owned sites. And it is good business.
Many associate Whitehall with the governments recent cuts to solar subsidies, but the state has cashed in on a wider solar boom by providing land as well as benefiting from the low carbon emissions that come from green energy.
Last week a milestone was passed when it was revealed that, for the first time, the sun provided more UK electricity from photovoltaic panels than heavily polluting coal-fired plants over a full 24-hour period. Just under 30 gigawatt hours or 4% of national demand was met by solar, the latest in a series of records set by the wider renewable energy sector in recent months.
In December wind turbines supplied 17% of Britains electricity demand while clean power sources in total provided almost a quarter of UK electricity in the first three months of this year.
The latest solar milestone was particular symbolic, as it was announced on the day that the worlds largest coalmining group, Peabody Energy, applied for bankruptcy protection in the US. And it is less than a month since Longannet, the last coal-fired power station in Scotland, closed its doors after half a century of power generation and the last deep coalmine in Britain shut at Kellingley.
The energy world is being revolutionised by a variety of factors, but undoubtedly the most important are based around the need to beat global warming and move away from fossil fuels and towards cleaner technologies. Governments of all hues have incentivised solar, wind and biomass while increasingly tightening regulations and costs around carbon-heavy coal.
Wind power has had the faster take-off in Britain, with the government continuing to provide major subsidies to support huge projects offshore. Solar made up of many smaller facilities including thousands of household rooftop arrays has been on a slower burn.
The record set when solar put coal in the shade resulted from the enormous decline in coal usage as much as the enormous growth in solar. But sun power has more than 9GW of installed capacity in place, out of a total of 80 to 90GW of total power capacity in Britain.
Peter Atherton is a hard-nosed energy analyst at Jefferies investment bank in the City of London with a keen interest in whether Britain can keep the lights on, and even he admits that solar growth in the country has been explosive.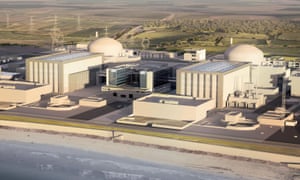 Read more: http://www.theguardian.com/environment/2016/apr/16/solar-power-clouds-gather-six-years-success-uk
The UK continues to increase the amount of solar energy they produce.  13 GW of solar capacity is expected in Britain by 2020.
You May Like:
wpcdJsGlobal.demandedUrlLink.push([])
The post Clouds gather over solar power after golden years of success appeared first on Green Energy Spot.
from https://greenenergyspotblog.wordpress.com/2016/06/22/clouds-gather-over-solar-power-after-golden-years-of-success/